Who Can File a Roundup Lawsuit?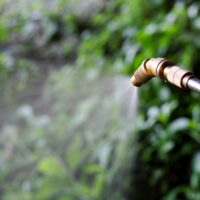 In recent years, several lawsuits have been brought against agricultural conglomerate Monsanto based on its Roundup weed killer product. The allegations concerning the product are shocking, especially because Monsanto continues to deny the product's dangerous nature. Below, we discuss the dangers of Roundup and who may have a claim. If you or someone you love has become ill because of Roundup weed killer, call a zealous Los Angeles products liability for advice and assistance.
Dangers of Roundup Weed Killer
Roundup weed killer is an herbicide commonly used in private gardens and on commercial farms and other agricultural grounds. One of the key ingredients in Roundup, known as glyphosate, has been connected to a significantly increased likelihood of contracting certain forms of cancer. Scientists had suspected the carcinogenic nature of the herbicide for years, but in 2015 the World Health Organization officially declared that glyphosate is probably carcinogenic to humans, leading to a number of lawsuits. Studies have shown a connection between glyphosate exposure and a variety of cancers including non-Hodgkin lymphoma, multiple myeloma, leukemia, and others.
Criteria for Filing a Roundup Claim
In order to file a legal claim against Roundup or any other product manufacturer based on illness or injury, you'll need to prove that you were exposed to the defective product and that the product caused you harm. In general, the criteria for filing a products liability claim are as follows:
The defendant manufactures a product and/or sells the product commercially
You used or were otherwise exposed to the product
You sustained an illness or injury as a result of the defendant's product
The product was defective at the time the defendant made or sold the product
Your illness or injury resulted from the defect in the defendant's product
We now have concrete evidence that Roundup causes cancer. Despite Monsanto continuing to argue that glyphosate in its herbicide is not carcinogenic, the scientific consensus points the other way. For example, the World Health Organization's International Agency for Research on Cancer (IARC) maintains that glyphosate is "probably carcinogenic" to humans. The IARC came to this conclusion after reviewing over a thousand studies on the connection between glyphosate and cancer.
Knowing that the key ingredient in Roundup is carcinogenic, to file a claim, you'll need to be able to show that (a) you have one of the types of cancer known to be connected to Roundup, and (b) you were exposed to Roundup in sufficient quantity to cause cancer. While a single exposure to Roundup is likely not sufficient to draw a connection between their product and a cancer diagnosis, prolonged exposure over repeated use of the product gives you the right to bring your claims.
While anyone who has been exposed to Roundup for a prolonged period can bring a lawsuit, certain jobs are more likely to have led to Roundup exposure. These jobs include:
Groundskeeper
Military personnel
Landscaper
Soil scientists
Commercial farmers
Surveyors
If you are a residential farmer and have used Roundup regularly, or if you are a member of one of these professions and you have been diagnosed with cancer, you could have a claim against Roundup. Talk to a dedicated products liability attorney to find out your rights. Act quickly, because there are legal time limits that may affect your ability to file a claim.
If you were hurt by Roundup Weed Killer or another defective consumer product, you need experienced, effective legal help to protect your rights. Reach out to a products liability attorney at Morris Law Firm to find out if you have a claim for damages. Morris Law Firm will give you a personalized evaluation and help you figure out your legal rights and next steps. Call us today at 747-283-1144 for a fast response or fill out our online contact form to schedule your free consultation.