Understanding Economic Damages in a California Truck Accident Claim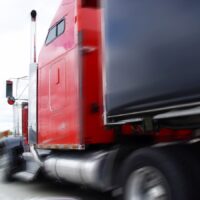 Accidents involving commercial vehicles, including 18-wheelers, can be some of the most devastating because of the significant damage they can cause. Unlike a collision with another personal vehicle, a car accident with a semi-truck can often result in serious injury and in extreme cases, loss of life.
Accident victims who file a claim or lawsuit against a negligent car or truck driver will seek to recover "compensatory damages," which is what the law allows a person to receive in compensation for the harm done to them. In some cases, the law authorizes punitive damages as well, which are meant to punish the negligent party for extremely bad behavior. Punitive damages are not appropriate in every case, but compensatory damages almost always are. Compensatory damages are further divided into either economic or non-economic damages.
What Are Economic Damages?
Economic damages describe losses that have a monetary value directly tied to them. There are different types of economic damages a claimant may be entitled to after an accident. Below are some of the main types of economic damages suffered by victims of a crash with another car or a commercial vehicle like a tractor-trailer.
Medical Costs
One of the main types of economic damages is the cost of medical care and treatment as a result of the accident. These medical bills can cover everything from emergency room visits, the cost of prescriptions, medical supplies, tests like X-rays and bloodwork, and other expenses related to your health.
Economic damages can also cover the cost of future medical expenses as a result of the accident. Medical experts can help determine the cost of future expenses by taking into consideration current medical needs, the nature of your injury, the cost of medical inflation, and other anticipated expenses.
Lost Wages
If you missed work because of the injury sustained after the accident, you could be entitled to lost wages. It is fairly easy to calculate lost wages because you simply need to calculate the income lost because of an inability to go back to work.
Loss of Earning Capacity
If you are unable to return to work because of injuries you have sustained after a car or trucking accident, you could be entitled to economic damages for your loss of earning capacity. Several factors are taken into consideration when determining your loss of earning capacity. The main factors that are considered include:
Your age
The industry you work in
Possibilities for promotions that you may have now lost
Limiting effects brought on by your injury
Non-Economic Damages
Non-economic damages, on the other hand, are used to describe damages that do not have a monetary value directly tied to them. For example, common non-economic damages can include trauma, stress, loss of enjoyment of life, loss of consortium, and pain and suffering. Non-economic damages are often calculated based on the economic damages incurred, along with other factors.
Filing a damages claim
If you have been involved in an accident with a commercial vehicle or semi-truck, you can seek compensation by filing a claim for damages against the liable party. The circumstance of your accident can result in several liable parties. For example, after an accident with an 18-wheeler, your claim can be against the truck driver, the truck company, or even a manufacturer of the truck if the accident was the result of faulty truck parts.
In California, even if a victim shares some part of the responsibility for the accident, they can still recover damages. In cases like these, the judge or the jury will reduce the awarded damages for a victim to reflect their role in causing the accident.
Having a Qualified Representative on Your Side
An accident involving a commercial vehicle or tractor-trailer can cause significant damage to your life. Because of the potential for so many parties to be involved in the claim, having a qualified and knowledgeable representative on your side is key. Reach out to one of our experienced attorneys today to explore the options available to you.