Tips for Finding the Best Car Accident Lawyer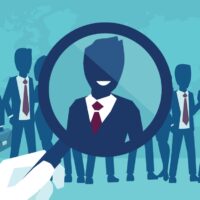 If you've been hurt in a car crash, you already have a lot on your plate. You are likely dealing with missing time at work, mounting medical bills, and difficulty performing daily tasks, all while recovering from your injuries. Finding a car accident attorney to help bring your claims for damages can be a daunting task to add on top of your already difficult schedule. Below, we offer some tips on how to identify and evaluate car crash lawyers so that you can find the best attorney to handle your case. If you or someone you love has been hurt by a negligent driver in Los Angeles, call a dedicated Southern California car accident attorney for advice and representation.
Know What Kind of Lawyer You Need
Lawyers are like doctors. While every lawyer has to meet a minimum level of general education, training, and knowledge, the best lawyers specialize over time. If you were involved in a truck accident or a motorcycle accident, find a lawyer who has experience in that specific area. Even if you were involved in a typical passenger car crash, it is important to pick a lawyer who knows how to investigate and pursue car accident claims, rather than picking a lawyer who merely has some experience with personal injury generally. You would not go to an eye doctor for your knee injury. You should approach finding a lawyer the same way.
Ask Your Friends, Family, and Colleagues
One of the best ways to find a good attorney is to ask your contacts for referrals. If you know someone who was injured, or if a friend of a friend was in a car crash, then you can ask that person directly how their lawyer operated. Go through your personal and professional Rolodex to see if anyone knows a qualified, effective lawyer who will keep your best interests first in their mind.
Professional Reputation
A good lawyer will have a good professional reputation among both colleagues and former clients. Do not hire the first lawyer you see pop up on Craigslist or a Google search. Look to a variety of review websites, and as you narrow your choices, compare that lawyer or law firm's reviews across several different review sites. If you know any attorneys, even in different fields, they may know something about the reputation of a given car accident lawyer.
Understand the Fees
Before you officially hire a lawyer, make sure you have a full and complete understanding of their fees. The law firm website should give you some indication of their fee structure for car accidents–most personal injury lawyers work on contingency, which means that you will pay your attorney a portion of your recovery rather than paying them out of pocket before you win. When you meet with an attorney for a consultation, make sure they explain their fee structure to you before you sign anything.
Communication Matters
Different attorneys have different levels of bedside manner when it comes to interactions with their clients. Some attorneys will ignore your emails and calls until something important happens, while others will make sure you are exactly as well-informed as you want to be throughout the process. When you have your initial meeting, before hiring the lawyer or their firm, make sure to get a sense of how they communicate and whether that communication style is something that works for you.
If you were injured in a car crash in Los Angeles, you need dedicated and understanding legal help to protect your rights. Reach out to the California auto accident attorneys at Morris Law Firm to find out if you have a claim for damages. Morris Law Firm will give you a personalized evaluation and help you figure out your legal rights and next steps. Call us today at 747-283-1144 for a fast response or fill out our online contact form to schedule your free consultation.