SSRI Birth Defect and Injury Lawsuit: Los Angeles & Nationwide
Birth Defects and SSRI Depressants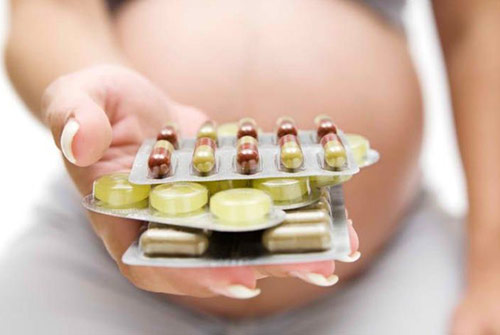 Some mothers who gave birth to infants with serious birth defects had used selective serotonin reuptake inhibitors, which are a class of antidepressants. SSRIs include well-known medications such as the following:
Zoloft (Sertraline)
Lexapro (Escitalopram)
Prozac and Sarafem (Fluoxetine)
Celexa (Citalopram)
Paxil (Paraoxetine)
Effexor (Venlafaxine)
Prisitq (Desvenlafaxine)
When expectant mothers used SSRI antidepressants, their infants had a risk of being born with condition known as persistent pulmonary hypertension of the newborn (PPHN). The newborns also faced a greater risk of lung and heart problems compared to babies born to mothers who did not take SSRIs during pregnancy.
At Morris Law Firm, we understand how devastating a birth injury can be to a family. We know that it's not the fault of the pregnant mother who took an SSRI. The manufacturers and marketers of these drugs must be held accountable. Morris Law Firm fights hard to protect the rights of women who took SSRIs during pregnancy and gave birth to children with severe birth defects.
Examples of Serious Birth Defects Due to SSRI Antidepressants
The following are some of the serious birth defects from SSRI antidepressant ingestion during pregnancy:
Miscarriage
Club foot (one or both)
Complete or partial closure of the anus (anal atresia)
Persistent Pulmonary Hypertension in the Newborn (PPHN)
Serious heart defects
Neonatal Abstinence Syndrome (when infants suffer withdrawal from drug)
Craniosyntosis (defect involving the baby's skull)
Abdominal Wall Defect (Omphalocele)
Pulmonary Atresia (a form of heart disease)
Gastroschisis (stomach/intestine on outside of the body)
Cleft Defects
Encephalocele (neural tube defect characterized by sac-like protrusions of the brain)
Limb reduction
Hypospadias (birth defect of the urethra in the male)
Delay in infant's motor development
SSRIs are not only used to treat symptoms of depression, but they are used to treat other mental conditions such as anxiety, seasonal affective disorder, obsessive compulsive disorder, social anxiety disorder and other conditions.
Studies, including one in the prestigious New England Journal of Medicine, have found a link between SSRIs and birth defects, including PPHN. Studies also found that women taking SSRIs during the last three months of pregnancy were six times more likely to deliver babies born with PPHN than pregnant women who did not take the drugs during the same period.
Contact an SSRI Antidepressant Birth Defect Lawyer
A free consultation is your first step on the road to recovery toward peace of mind – financially, emotionally and mentally. Morris Law Firm will aggressively seek justice for you. If you or a loved one experienced a birth defect or injury from SSRI antidepressants, call us today at 747-283-1144 or fill out the free case evaluation form.