Tips to Prevent Drowning and Pool Safety Tips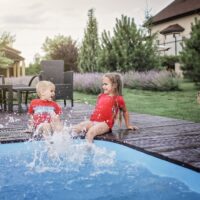 Every year, an average of 3,500 to 4,000 people drown across the country. Drowning is especially dangerous among young children. Drowning is the leading cause of unintentional injury-related death for children aged one to four. If you have a pool at your home or residential building, there are steps to take to protect against drowning and other pool accidents. If your child or other loved one drowned in someone else's pool, you may have a claim for relief, especially if the pool owner failed to follow appropriate safety standards. Read on for pool safety tips, and reach out to an experienced Los Angeles personal injury lawyer if you or someone you love has been injured in a pool accident.
Safety Tips for Parents
Several safety tips apply to pools generally, but children are at especially high risk for drowning or other pool injuries. If you have children, there are many important steps to take concerning pool safety. Check your city, county, and state regulations concerning pool safety, but regardless of locale, important pool safety tips include:
Fit your children with appropriate flotation devices.
Hire a trained professional to inspect your pool for physical condition, safety equipment, and water quality
Teach your children how to swim as well as basic water safety
Never allow children to swim alone, even in the shallow end or in a hot tub. At a group gathering, responsible adults who know how to swim can take turns as the "designated watcher" to ensure that children are being safe.
Children under four should be supervised at arm's length. Water wings and other flotation devices should be used but should not be considered sufficient, alone.
If your child is ever missing, look to the pool first.
Remove toys from the pool after use. Children might fall into the water while trying to retrieve a toy.
Learn CPR. You might need to save the life of your child or another child drowning in your pool.
Be wary of drains. Hair and clothing can get stuck in pool drains, dragging swimmers down and holding them under the water.
Avoid drinking alcohol before entering the pool, especially if children are swimming.
Secure Your Pool Appropriately
A large part of pool safety is ensuring people are in your pool only when you want them to be. Children should not be allowed in the pool when you are not home, and strangers (especially neighborhood children) should be prevented from entering the pool area. Appropriate pool security includes:
Proper fencing, at least 4 feet tall, separating the yard from the street and separating the pool area from the house and the yard. Your fence around the pool itself should not block your view of the pool when outside the fence (in case a child has snuck in). Avoid fences that children can easily climb.
Install alarms. Install an alarm on the house door that leads to the pool area, as well as a floating pool alarm or below-water alarm.
Block pool and hot tub access when not in use, such as with an appropriate rigid cover.
Keep Items Nearby for Emergencies
It always pays to be prepared in case the worst should occur. Consider keeping a pool safety kit somewhere in the yard that you can easily access. The kit should include a fully-stocked first-aid cut (gloves, bandages, antibacterial ointment, ice pack, etc.), scissors for cutting hair or clothes stuck in the drain or that need to be removed to treat an injury, and a charged cell phone in case someone needs to call 911. There should also be an easy-to-reach flotation device nearby.
If you or your child was injured due to someone else's negligence in Los Angeles, you need experienced, educated legal help to protect your rights. Reach out to a California personal injury attorney at the Morris Law Firm to find out if you have a claim for damages. Morris Law Firm will give you a personalized evaluation and help you figure out your legal rights and next steps. Call us today at 747-283-1144 for a fast response or fill out our online contact form to schedule your free consultation.