Tips to Negotiate Personal Injury Settlement Amount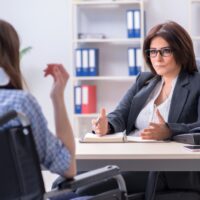 No personal injury case is the same, and no two claims are equal. When you are pursuing a personal injury claim, it's important to understand the value of your claim based on your specific circumstances, and it's important to know how to walk into the settlement negotiation room with the strongest case possible. Below, we offer a few tips for how to negotiate a favorable settlement with insurance companies and defense lawyers. If you've been injured due to someone else's negligence in Southern California, call a seasoned Los Angeles personal injury lawyer for help.
Know What Damages You Can Collect
The more you know about your claim and your rights, the stronger your position will be for settlement negotiations. Make sure you understand all of the damages to which you are entitled, including:
Lost wages for any time missed at work due to injury
Loss of future earning capacity for any serious or permanent injury
Medical costs already incurred
Medical costs likely to arise in the future, including nursing care, physical therapy, medical procedures, pain medication, and prosthetics
Property damage
Pain and suffering
Emotional distress
Loss of life enjoyment
Have a Specific Amount in Mind
Before you talk to an insurance adjuster or defense attorney, you should have an idea of how much you believe your claim is worth. Your attorney can help you generate a proper estimate, based on your medical bills, your lost wages, your emotional distress, your lifestyle changes, the pain you have suffered, and settlement amounts in comparable cases. Know your bottom line, the minimum amount you intend to accept, and know what your reach offer might be.
Your bottom line may change as facts emerge. The insurance adjuster or defense lawyer may identify weaknesses in your claim, or your attorney may discover evidence that actually increases your claim's value. Coming in with specific numbers in mind, regardless, will ground you and give you a stronger negotiating position.
Never Take the First Offer
Insurance providers will often come in with an easy, lowball settlement offer right off the bat. They know that you are dealing with medical bills and other costs and that you'd prefer to avoid the hassle of litigation. They are counting on you not knowing the real value of your claim, or you not having the patience to wait for a better offer. Do not jump at their first offer. Talk to your attorney, and do your due diligence to really value your claim. Their offer is likely well below what your claim is worth. If you don't have an attorney yet, it most certainly is.
Find Out Insurance Policy Limits
When you are negotiating a personal injury settlement, you are more than likely negotiating with the insurance company rather than the actual negligent defendant. If a defendant has no insurance, then there may simply not be much to recover. One of the most useful facts to have in your back pocket is the insurance policy limit. Your personal injury attorney will have the means at their disposal to track down policy limit information, including whether other insurance policies purchased by the defendant might apply. Ultimately, insurance companies may be willing to settle for an amount at or near the policy limit; knowing their upper limit gives you a strong bargaining chip.
Watch Out for Social Media
Anything the defense can do to undermine your case and the severity of your injuries, they will do. One of the easiest venues for "evidence" used to undermine a plaintiff's case is social media posts. It is very easy to take pictures, comments, and videos out of context in order to imply that a plaintiff is not as injured as they claim to be (or, indeed, as they actually are). Pictures of the plaintiff playing sports or roughhousing with their kids posted after the accident may be used to suggest that the plaintiff's claims of pain or limitation are overblown. Talk to your attorney, but it is generally wise to limit any social media usage while your case is pending.
Have Your Evidence Ready
Even before you get into the courtroom, you should have evidence ready to prove your case and the extent of your injury. Have your photos, surveillance videos, police reports, and other evidence of liability ready to go. Collect medical bills, communications with your employer, and statements from your physicians in order to document the amount of harm you have suffered. If you show the insurance company or defense lawyer that you are ready to go to trial with all of your evidence locked and loaded, they will be willing to settle for substantially more rather than take the risk of a big loss.
Document Lifestyle Changes
If you are unable to work, if you are unable to play with your kids, if you are unable to do housework, if you are unable or have limited ability to be intimate with your partner, if you can no longer play tennis on the weekends, or if you are no longer able to do anything that you used to do before your accident, write it down. Take pictures, if they make sense in context. Keep track of all of your daily limitations, including chronic pain you suffer whenever you do manage to perform any daily tasks. Inability to enjoy your life is a strong contributor to pain and suffering damages.
If you were injured due to someone else's negligence in Los Angeles, you need practiced, dedicated legal help to protect your rights. Reach out to a California personal injury attorney at the Morris Law Firm to find out if you have a claim for damages. Morris Law Firm will give you a personalized evaluation and help you figure out your legal rights and next steps. Call us today at 747-283-1144 for a fast response or fill out our online contact form to schedule your free consultation.