The Role of Expert Witnesses in Metal on Metal Hip Replacement Lawsuits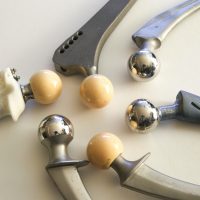 If you were fitted with a metal-on-metal (MOM) hip replacement device, you might have a claim for damages. MOM prosthetic hips carry a long list of risks and undisclosed side effects, and millions of patients have discovered injury and illness connected to devices manufactured by DePuy, Smith & Nephew, Stryker, Zimmer, and other major brands. When we take your defective hip device case to court, we may need to retain and utilize the support of an expert witness. Expert witnesses serve an important function in MOM hip replacement lawsuits as well as other defective medical device cases. Below, we discuss the role of expert witnesses in MOM hip replacement cases. If you were hurt by a defective medical device in California, call an experienced California medical device defect attorney at the Morris Law Firm for help with your defective products liability claim.
Proving Your Hip Replacement Device Was Defective
A number of lawsuits have alleged, successfully, that metal-on-metal hip replacement devices are defective for several reasons. In a given case, however, it's still necessary to prove that a particular device was defective, based on the design of the device, medical studies, and other information in the public record. An expert witness can help to demonstrate the defective nature of your hip replacement device.
Depending upon the nature of your case, your attorney may retain a metallurgist, a medical expert, a medical device engineer, or other experts to opine and testify as to the design of the metal hip device that caused your injury. They'll be responsible for proving that the hip replacement device was defective as designed or manufactured, by walking the judge and jury through the problems known to be caused by MOM devices. They can explain how metal ions flake off with usage of the artificial hip over time, escaping into the surrounding blood, bone, and tissue. They'll explain how the design of these devices increases the likelihood of device failure as well as injury and illness. And they'll tie those general findings to the specific device you were fitted with, based on their research, other cases, scientific studies, FDA reports, and other sources of data.
The cases may be consolidated and rely on a smaller group of experts to expedite the process. For example, a single expert or small group can work to prove that a given product line and all devices sharing similar characteristics are defective and dangerous. Any injured party included in the consolidated cases would benefit from the court or jury's ultimate decision, based on the expert's opinion, that the devices were defective.
Proving You Were Injured by Your Hip Replacement
In addition to proving that your hip replacement device was defective, to recover compensation, you'll need to prove that your defective device directly led to your injuries. A medical expert, including your treating physician, can point to your specific injuries (inflammation, neurological problems, blood poisoning, etc.) and link those specific conditions to the conditions known to be caused by defective medical devices. They can link the metal ions in your blood with the device, and point to the need to have the device replaced or removed as evidence of the injuries you suffered.
Proving the Extent of Your Damages
Your treating physician or another medical expert can also aid in proving the extent of your damages. To fully succeed on your claim, you'll need to demonstrate that you were harmed by the defective device. In a consolidated action, this may be demonstrated at a general level–average costs for removal or replacement and attendant medical care, for example. For individual cases, a given plaintiff can rely on the opinion of a medical expert to show the bills they have incurred so far, the bills they are likely to incur in the future for treatment, surgeries, prosthetics, physical therapy, and other medical care, as well as the likely impact to their way of life and the attendant emotional turmoil.
Talk to your medical device attorney about your possible hip replacement claims to learn about which experts you may need to retain and how best to strengthen your case.
Reach Out to Morris Law Firm for Help With a Defective Medical Device Claim in California or Nationwide
If you have been injured in Southern California or anywhere in the country by a metal-on-metal hip replacement or another defective medical device, call a skilled product defect attorney today at the Morris Law Firm. We'll help you fight for the compensation you deserve if you have been seriously injured by a recalled medical device or other defective product.