Defective Louisville Ladder Lawsuit: Los Angeles & Nationwide
About Louisville Ladder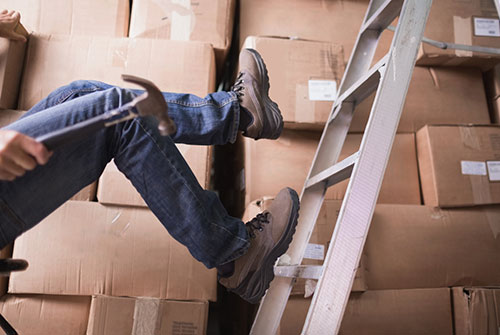 Louisville Ladder is one of the largest manufacturers of ladders in North America. Founded in 1946 and headquartered in Louisville, Kentucky, Louisville Ladder is owned by Mexican corporation Grupo Cuprum and is the result of the gradual merger of several ladder manufacturers including Louisville, Davidson and Cuprum.
Louisville Ladder manufactures aluminum and fiberglass ladders (including extension ladders, articulated ladders, and other variations) and stepladders, aluminum and wood scaffolds, attic ladders, and accessories. In recent past, Louisville Ladder has issued multiple recalls for defective ladders and accessories which have posed a safety concern to consumers.
Defective Louisville Ladders
Due to a growing number of lawsuits against Louisville Ladder, the manufacturer's reputation has taken a hit. Ladders and accessories that the manufacturer failed to recall have caused serious injuries, leading to users being permanently disabled.
There are multiple cases where Louisville Ladder failed to acknowledge user complaints or provide assistance to consumers that were injured by their ladders and accessories. Numerous consumers have filed complaints and injury reports in respect to Louisville Ladder directly on the Consumer Product Safety Commission website.
Contact a Louisville Ladder Injury Lawyer
If you or a loved one experienced injury or death from the use of a Louisville Ladder, call us today at 747-283-1144 or fill out the free case evaluation form.