What Damages are Available in a California Wrongful Death Case?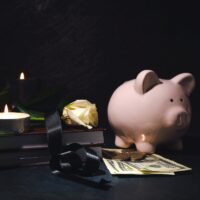 The death of a loved one is always a tragedy. If someone dies unexpectedly and before their time, it's even more difficult to cope. When the death results from an avoidable accident, caused by someone else's negligence, you may not be able to replace your family member, but you can at least seek justice on their behalf. A wrongful death claim can help with the financial fallout from the unexpected death of a family member as well as provide at least some measure of closure. The rules about wrongful death claims differ among states. Continue reading to learn about wrongful death claims in California, and call a seasoned Southern California wrongful death lawyer for help recovering damages after a fatal accident.
Who Can Bring a Wrongful Death Claim in California?
Different states have different rules about who may bring a wrongful death claim, which, in turn, affect the types of damages available. Some states limit wrongful death claims to the estate of the deceased person, while others allow surviving family members and heirs to bring claims either on their own behalf or on behalf of the estate of the deceased.
In California, the following parties can bring a wrongful death claim:
The decedent's surviving spouse
The decedent's surviving children
Any children of the decedent's deceased children (i.e., grandchildren)
If there are no surviving parties in the above categories, then anyone "who would be entitled to the property of the decedent by intestate succession" may file. That might include surviving parents or siblings, for example.
Additionally, certain parties can file for wrongful death if they were financially dependent on the decedent:
The decedent's "putative spouse," meaning someone who mistakenly, but in good faith, believed they were married to the decedent
Children of the putative spouse
Stepchildren of the decedent
Parents or, if deceased, legal guardians of the decedent
Certain minors living with the decedent
What Damages Can Wrongful Death Plaintiffs Collect?
Wrongful death plaintiffs can recover a variety of damages, both on behalf of themselves as well as the estate. Plaintiffs can seek both "economic" and "noneconomic" damages. Economic damages are more easily quantifiable and include:
Financial support the decedent would have contributed to the family (i.e., lost income the decedent would have earned had they lived)
Medical costs incurred by the deceased person due to the injurious event
Loss of gifts or benefits the individual would have expected to receive from the decedent
The value of household services provided by the decedent
Funeral and burial expenses
Noneconomic damages are more difficult to quantify, such as emotional harm, but they are no less real than economic damages. Noneconomic damages in a California wrongful death case include:
Loss of "love, companionship, comfort, care, assistance, protection, affection, society, and moral support" that would have been provided by the decedent to their loved ones
For the surviving spouse, loss of intimacy with the decedent
Loss of guidance, such as parental guidance
In California, wrongful death claims are not meant to cover the harms specifically experienced by the decedent, such as their pain and suffering or emotional distress suffered after injury but before death. Punitive damages are also unavailable in a wrongful death case.
However, if the decedent survived long enough to incur their own damages, then a representative of the estate of the deceased can bring a "survival" action. Survival actions are brought on behalf of the estate for damages that would have been recoverable by the deceased had they survived. Survival actions can include a claim for punitive damages, although pain and suffering damages of the accident victim are still not recoverable.
Reach out to Morris Law Firm After a Fatal Accident in Los Angeles or Southern California
We understand that each wrongful death case is unique. Contact our Los Angeles personal injury attorney today to evaluate your unique wrongful death or survival claim. Morris Law Firm will give you a personalized evaluation and help you figure out your legal rights and next steps.
Call us today at 747-283-1144 for a fast response or fill out our online contact form to schedule your free consultation.