How to Choose an Attorney For Hip Replacement Suit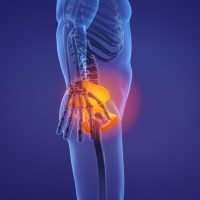 If you have or have ever had a metal-on-metal hip implant like the Depuy ASR, you may have suffered a number of unfortunate side effects. You have the right to seek compensation from the company that manufactured and sold the defective device. To build the strongest case with the best chance for maximum recovery, you need the right legal team on your side. Below, we discuss important qualifications that should affect which firm you hire for your hip implant injury lawsuit. Read on to learn about some of the most important questions you should ask your attorney in your initial consultation. If your DePuy ASR hip replacement device has caused injury to you or someone you love, call a dedicated California hip implant defect attorney at the Morris Law Firm for help with your defective product liability claim.
Is the Lawyer a Personal Injury Attorney?
Law is a lot like medicine. You would not ask a podiatrist to handle your eye surgery, and you should not ask a business lawyer to handle your personal injury litigation. When you are searching for a lawyer to handle your hip implant claim, make sure you are looking for attorneys who actually know the personal injury practice. If you hire a "general practitioner," you're getting someone who is a jack of all trades and a master of none.
You want a lawyer who knows the law, the evidence, the courts, the insurance companies, and other important parties involved in personal injury litigation and, more specifically, medical device litigation. Make sure your chosen attorney has the education, experience, and dedication to the practice specifically geared toward your legal matter.
What Is the Lawyer Charging?
Attorneys charge different fees depending upon the nature of the work, the nature of the claim, and their personal practice. You may be charged by the hour, by the task, or by the case. Whatever their billing practices, they must tell you in advance before you hire them.
For your DePuy hip replacement claim, you need an attorney who works on contingency. That means the lawyer will not collect any payment unless and until they win a settlement or verdict; their fee will be drawn from your recovery. Make sure you know just how much your lawyer intends to charge and how things like filing fees, printing costs, and expert witness fees will be billed.
Has the Lawyer Been to Trial?
The vast majority of personal injury claims settle before trial. However, not every case settles, and you need an attorney on your side who is ready to take your case all the way should the need arise. Moreover, a practiced and proven attorney with trial experience will have more leverage and more know-how to get you the settlement you deserve, even without taking the case all the way to trial.
Does Your Lawyer Have Experience With Medical Device Cases? Hip Implant Cases?
Medical device litigation is a beast all on its own among personal injury litigation. Cases involving defective medical devices require a deep understanding of medical standards, the medical device industry, as well as the statutes and case law surrounding these types of claims. The law is rapidly evolving, with new verdicts, court opinions, and legal standards arising all the time.
If you are planning to hire an attorney to handle your hip replacement lawsuit, you need to make sure your lawyer is on the cutting edge of cases against DePuy, Biomet, and other hip implant manufacturers. Ask about your lawyer's experience with these cases in particular, and ensure that they are ready to present the strongest arguments, collect the best evidence, and maximize your compensation.
Call Morris Law Firm for Help With a Defective Hip Replacement Device Injury in California or Nationwide
If you have been injured in Southern California or anywhere in the country by a metal-on-metal hip replacement or another defective medical device, call a seasoned product defect attorney today at the Morris Law Firm. We'll help you fight for the compensation you deserve if you have been seriously injured by a recalled medical device or other defective product.