Who is at Risk For Cancer/Non-Hodgkin Lymphoma Related to Roundup Lawsuits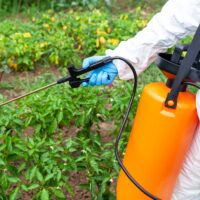 As we have previously discussed, agricultural product mogul Monsanto (and successor owner Bayer) has been targeted in several lawsuits based on the carcinogenic nature of their Roundup weed killer. Roundup is the world's most-produced weed-killer. Many studies have shown that glyphosate, one of the key ingredients in Roundup, leads to a significantly increased chance of contracting cancer and other illnesses. Who is at risk of contracting cancer due to Roundup? Are any populations especially susceptible? Read on to learn about at-risk populations for Roundup-related conditions, and if you or someone you love has become ill because of Roundup weed killer, call a passionate Los Angeles products liability lawyer for advice and assistance.
Roundup's Key Ingredient Increases Risk of Cancer
The link between glyphosate (the primary ingredient in Roundup) and cancer is now well-established. According to a recent study from the University of Washington, for example, exposure to glyphosate increases the risk of some cancers by more than 40 percent. Their study looked at both animals and humans in order to draw a causal connection. In 2015, the World Health Organization (WHO) issued a declaration stating that glyphosate is "probably carcinogenic" to humans. California's Office of Environmental Health Hazard Assessment added glyphosate to its list of carcinogens.
Who is at Risk for Cancer/Non-Hodgkin Lymphoma from Roundup?
Roundup weed killer includes an ingredient now known to be cancerous to humans. Brief exposure to a small amount of Roundup is, however, likely insufficient to cause any permanent conditions. The parties at greatest risk of contracting cancer, including non-Hodgkin lymphoma, multiple myeloma, leukemia, and other forms, are those who have been exposed to Roundup in greater quantities and over an extended period of time.
Anyone who has had prolonged exposure to Roundup weed killer is at risk for contracting cancer due to the dangerous chemicals in the product. Even individual consumers who use Roundup for home use can be at risk for cancer, although their exposure is likely to be more limited. Parties who have greater, prolonged exposure due to their professions are at greater risk. Such professionals include:
Commercial farmers
Horticulturalists
Lawn maintenance workers
Surveyors
Soil scientists
Landscapers
Military personnel
People at Elevated Risk of Complications from Roundup
Prolonged exposure to Roundup weed killer greatly increases the chances that a person will contract non-Hodgkin lymphoma and other cancers. Some people are at especially high risk of contracting these conditions, especially upon exposure to Roundup, including:
People with autoimmune diseases, such as lupus and celiac disease
People with viruses that affect the immune system, such as HIV/AIDS, herpes, and hepatitis C
Patients undergoing chemotherapy
Patients taking immunosuppressant drugs to treat organ transplants
Elderly individuals, especially those over the age of 67
Men are at greater risk than women
All of these may be contributing factors, but prolonged exposure to glyphosate is known to push the condition across the line.
If you were hurt by Roundup weed killer or another defective consumer product, you need dedicated, reliable legal help to protect your rights. Reach out to a defective products attorney at Morris Law Firm to find out if you have a claim for damages. Morris Law Firm will give you a personalized evaluation and help you figure out your legal rights and next steps. Call us today at 747-283-1144 for a fast response or fill out our online contact form to schedule your free consultation.