Personal Injury Lawyer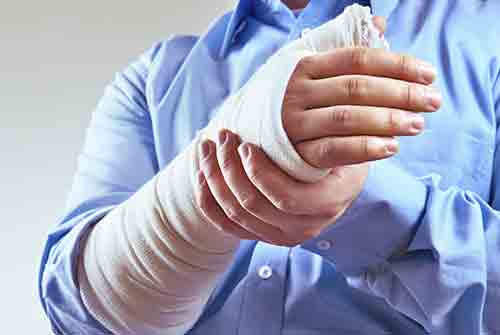 The Los Angeles personal injury attorneys of Morris Law Firm have been protecting the rights of personal injury victims at both the state and federal levels. We understand the impact that a serious injury can have on you and your family. A personal injury case can arise from any of the following incidents:
Medical malpractice
E-Cigarette explosions
Personal injury cases can be complex. We have the resources and legal knowledge necessary to successfully litigate for our clients in the state of California and safeguard that there is due process of the law. If you've suffered a personal injury in Los Angeles, contact an attorney who is ready to fight for fair compensation for your medical expenses, damages, pain and distress commonly linked to these types of cases. We are on your side.
Call us today at 323-455-4444 or fill out the free case evaluation form.
Types of Los Angeles Personal Injuries
Every personal injury case has specific factors that will determine how the claim is handled. There are different California state and federal regulations that apply to each kind of case we take. It's important that you have a personal injury lawyer who can take on a variety of personal injury cases and understands the different approach to each.
Our Los Angeles law firm handles several different areas of personal injury litigation including pharmaceutical, motor vehicle, workers' compensation and product liability cases. This is not the complete list of personal injury cases we cover, but are among the more common types we see.
Every year thousands of Americans are harmed or killed by defective prescription medications. Drug manufacturers are responsible for the proper testing and marketing of its products. When there are new safety alerts or product updates, the public should know what risks they face taking medications that have been approved for sale.
Motor vehicle accidents of all kinds occur each year leaving millions of people suffering from injuries that range from whiplash and chronic headaches to broken bones and permanent disability. Safety regulations and standards for commercial truck drivers and companies are more extensive than that of everyday drivers of passenger cars. Motorcycle drives also must abide by a separate set of rules in order to legally operate their vehicle as well. Our law firm has experience in working in all areas of motor vehicle law.
Employees who have been injured on the job have rights under workers' compensation law in California. It's important to speak to a Los Angeles personal injury lawyer who knows the technicalities and any potential limitations of the law, so that your legal rights are upheld and you can seek compensation for your injuries.
Manufacturers have the responsibility to provide safe, reliable products for consumers. When a product causes harm or injury to a person due to no fault of their own, these companies must be held accountable. A personal injury claim for product liability not only allows the injured to seek compensation, but also helps prevent the same type of accident from happening again.
Personal Injury Claims: When You Need a Los Angeles Lawyer
Due to the complex nature of personal injury cases, pursuing a claim can seem overwhelming to someone who is addressing the issue without the aid of an attorney. Hiring a Los Angeles personal injury lawyer can help you or your loved one seek a fair settlement from an insurance company. We will pursue the maximum amount of compensation that is owed to you in an effective and efficient way.
You have the right to exercise due process if you have been injured as a result of another's negligence. Insurance companies typically want to close a claim as quickly as possible and may not take into account the full extent of your injuries when offering a settlement.
Our attorneys will not settle for less than what is fair to our clients. We have the legal experience and resources to properly investigate each case we handle. Our goal is to continue our reputation of achieving favorable results for personal injury clients in Los Angeles and all over the state of California.
Call us today at 747-283-1144 or fill out the free case evaluation form.