Non-Hodgkin Lymphoma Roundup Cases: Los Angeles & Nationwide
Roundup Cancer Attorney for Non-Hodgkin's Lymphoma Lawsuits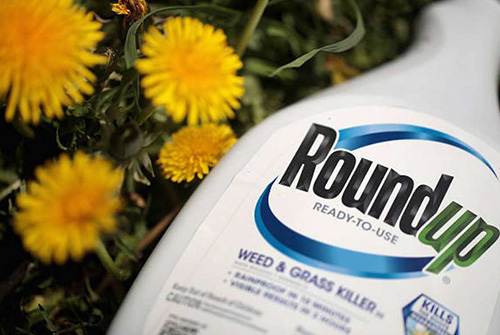 More than 18,000 lawsuits against the manufacturers (Monsanto and Bayer) of Roundup weed killer claiming that the popular herbicide—commonly used on lawns, on farms, and around workplaces—causes cancer. The news is frightening. You may have questions about the safety of Roundup and what this means to you.
Our Roundup cancer lawsuit attorneys at Morris Law Firm are here to help and inform you of legal rights and options for pursuing a lawsuit against the manufacturers, Bayer and Monsanto. If you or a family member has Non-Hodgkin's lymphoma or other cancers related to Roundup weed killer exposure, contact our office today for a complimentary lawyer case evaluation.
Industrial Usage of Roundup
Since the 1970s, glyphosate has been used to control weeds in public spaces like parks and schoolyards, and private spaces like residential yards and gardens. You probably even have some in your garage or shed right now. It's a broad-spectrum herbicide, which means that it will kill all vegetation with which it comes into contact if not applied precisely. Today, Monsanto reports more than $2 billion in annual sales of Roundup. The product outsells its leading competitor by five to one, meaning Roundup controls about 80% of the market for weed killers that do not target specific weeds.
Because of Roundup's popularity, it's often used as a lawn and garden weed killer. Monsanto promoted the herbicide as easy to use and effective on poison ivy, kudzu, dandelions, and many other weeds. But despite its widespread use on gardens and lawns, Roundup's main use is now agricultural. In fact, nearly all corn, soy, and cotton grown in the United States gets treated with glyphosate, the active ingredient in Roundup.
The Long-term Effects of Roundup Exposure
Roundup weed killer is a danger to people. There are numerous long-term effects, including Non-Hodgkin's Lymphoma. After hearing so much about Roundup in the news, you may be wondering about the substance behind all of the claims. So, what is the biochemical basis for Roundup cancer claims, and what does the science actually say?
Roundup suppresses the ability of plants to produce key amino acids and proteins needed for growth. Since all plants need these proteins to live, Roundup kills all plants, not just weeds. The chemical is nearly ubiquitous. Landscapers and farmers use it on residential lawns and gardens, public parks, school yards, right-of-way areas, and crops.
Crops genetically engineered to be immune to Roundup are increasing the levels of glyphosate found in streams, lakes, and ditches. Glyphosate is also now found in much of our food, which is in turn building up in our bodies.
Let Our Roundup Lawyers Help With Your Case
If you or a loved one need more information about Non-Hodgkin's lymphoma and Roundup, please call us today at 747-283-1144 or fill out the free case evaluation form. Our law firm is committed to protecting your legal rights during the Roundup litigation and is ready to serve you regardless of your location.