Philips CPAP Recalls: Liability Based on Two Violations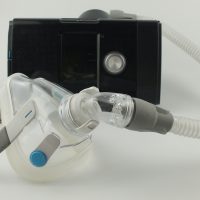 Last year, Philips Respironics issued a recall of more than 3 million sleep apnea Continuous Positive Airway Pressure (CPAP) devices. The recall was based on defects inherent in the build of the devices which put patients at risk of severe harm while utilizing the machines. Months later, the FDA chastised Philips for failing to actually alert medical care providers and patients about the defective products, rendering their recall efforts woefully inadequate. Now, Philips faces liability from anyone injured by their defective machines, under several different legal theories. Read on to learn about the problems inherent in Philips CPAP machines and the legal violations Philips committed in distributing them to the public. If you've been hurt by a defective Philips CPAP machine or another defective medical device, reach out to an experienced California medical device defect attorney at the Morris Law Firm for help with a products liability claim.
CPAP Design Defect
Several different legal theories can lead to a product being judged defective. Defective product claims generally fall into one of three categories: design defects, manufacturing defects, or deceptive marketing (also known as "failure to warn"). Philips CPAP machines fall into at least two of these categories.
Design defects, as the name implies, concern defects in the design of the product. There is something inherently wrong with the blueprint. Even when the device is built exactly according to specifications, the product carries an unreasonable risk of harm to the public. When a device has a design defect, an entire line of correctly manufactured products carries the same harmful flaws. For example, if a line of automobiles is designed so they roll over too easily, even when the cars are manufactured according to specifications, the automaker may face liability based on the design defect.
In this instance, Philips CPAP devices were recalled based on defects inherent in the design of the product. The devices are built with polyester-based polyurethane foam meant to dampen sound and vibration. The design of the product calls for using that material; it's not a choice by an individual factory to change the base materials. Claims against the company demonstrate that the foam has a tendency to break down over time, which releases small pieces of foam and chemicals into the machine. Patients who use the machine as intended–to treat sleep apnea–may inhale or ingest the particles, which can cause injury, cancer, and death.
When a product poses a serious risk to consumers when utilized as designed, the product's manufacturer is liable for any injuries that result.
Philips' Failure to Warn
Philips is also guilty of failing to warn customers about known dangers inherent in the CPAP devices. A failure to warn claim asserts that the manufacturer knew about certain dangers with their product but chose to market and sell their products without providing adequate warning to the customer. For example, a pharmaceutical manufacturer may be liable under a failure to warn or deceptive marketing theory should they sell drugs without a label disclosing known side effects.
With regard to Philips, it appears the company knew or should have known of the risks inherent in their products well before they issued the recall. A failure to warn theory is premised on the manufacturer being aware of dangers, or that there were dangers the manufacturer should have caught through proper testing. Here, at a minimum, Philips had received complaints for years from customers saying they were inhaling foam or "dust" while using the CPAP machines. The complaints should have triggered additional review and testing to assess the potential dangers.
Either Philips conducted those tests and learned of the dangers but kept it from the public for years, or Philips turned a blind eye to obvious evidence of a dangerous defect. In either instance, the company should be held liable for failure to warn the public of the dangers of using their devices. The fact that Philips disclosed certain health risks associated with their machines in reports to investors, weeks before issuing a public safety recall, strongly suggests Philips knew exactly what it was doing.
Call Morris Law Firm for Help With a Defective Products Claim in California or Nationwide
If you have been injured in Southern California or beyond by a defective medical device or another consumer product, reach out to a skilled product defect attorney today at the Morris Law Firm. We can help you gain the compensation you deserve if you have been seriously injured by a recalled medical device or other defective product.