Jim Morris and BCA Wins Multi-Million Dollar Lawsuit Against Union Pacific Railroad in Las Vegas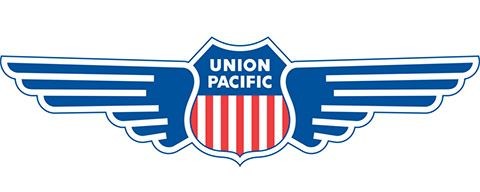 A Las Vegas, NV federal court jury today returned a unanimous verdict of five million dollars in favor of an injured railroad worker against his employer, the freight-hauling Union Pacific Railroad (HQ: Salt Lake City, UT).
On December 9, 2012, Greg Gibbons, of Afton, Wyoming, was driving a truckload of ballast and pulling a trailer also loaded with equipment for Union Pacific near Caliente, NV. A converted railcar bridge also designed and owned by Union Pacific suddenly collapsed underneath him, dropping the full rig down the embankment approximately a dozen feet to the bottom of the ravine below. Mr. Gibbons was taken in for medical treatment and eventually underwent a complex cervical fusion procedure to his neck.
The 43 year old truck driver retained the union designated law firm of Brent Coon & Associates and brought suit under the Federal Employer's Liability Act (FELA), claiming that Union Pacific failed to maintain the bridge and that they had improperly converted an old flatbed railcar into a bridge to save money without even testing it for load bearing capacity.
Union Pacific maintained that it wasn't illegal to repurpose old railcars into bridges along the access roads and that they were not aware before the collapse that the bridge would fail.
BCA Attorneys Brent Coon of Beaumont and Jim Morris, of counsel in the BCA office in Los Angeles argued to the Federal jury that Union Pacific had a non-delegable duty to maintain the integrity of the bridge, that the rail car was a poor substitute for a real bridge, that it was never designed to be a bridge and that U.P. never tested it to determine maximum load capacity, nor had they posted any load limits at the crossing.
Union Pacific also argued that the fall wasn't severe enough to cause the injuries complained of, which included herniated discs to his neck, mid back and low back, and that the injuries were either old in nature or otherwise unrelated to the incident. They also argued Mr. Gibbons had no lost wage earning capacity because he remained gainfully employed with the railroad in the six years since the bridge collapse.
The jury unanimously determined that Union Pacific was negligent and that his injuries were related to the incident. They awarded Mr. Gibbons five million dollars in damages, a verdict over thirty-three (33) times greater than the pre-trial settlement offer.
"This case is about the bravery of our client in taking a stand against a big company and fighting to the finish for what is right, said Orange County native Jim Morris. "U.P. regularly uses old and abandoned railroad flat cars as bridge crossings, even connecting them together. They were not designed to be bridges and should not be used as bridges. This is a serious problem throughout the railroad industry and they get away with it because these bridges fall outside of the jurisdiction of regulatory authorities and requirements, notably the Federal Railway act."
Greg Gibbons, the client, stated, "First off, I want to thank both of my lawyers who were phenomenal and the jury that was awesome. In the future I hope this helps so that this doesn't happen to someone else as it did to me. I want the railroads to do a better job to protect their employees, particularly in addressing serious issues with these railroad flatcars they convert to bridges. I was shocked in the trial to see how little is done to properly inspect and test them and it is a wonder this hasn't happened more often."
Courtesy of Brent Coon & Associates