Hip Replacement Complications and Risks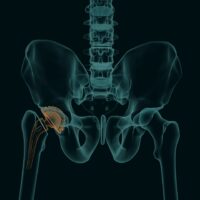 Hip replacement devices have come under fire in recent years due to complications caused by latent product defects. A number of popular hip replacement devices are prone to failure or carry other dangerous risks like metal poisoning. Read on to learn about the complications and risks associated with a hip replacement, especially when the device implanted as a replacement is defective as designed and constructed. If you've suffered because of a defective hip implant or another defective medical device, call a seasoned Los Angeles metal hip replacement and recall attorney for advice and assistance.
Risks of Hip Replacement Surgery
There are many potential complications associated with hip replacement surgery, both in relation to the conduct of the doctors as well as to the sturdiness of the replacement device. One of the principal risks of any joint replacement surgery is blood clots, including both deep vein thrombosis (potentially deadly blood clots in the leg) as well as pulmonary embolism (blood clots that break off, travel to the lungs, and cause a potentially fatal reaction). Patients who experience calf tenderness, shortness of breath, or an unusually fast heart rate after hip replacement surgery should see a doctor immediately.
In addition to the general risks of blood clots after joint surgery, there are several complications associated with a hip replacement, including:
Infection
Artificial joint displacement
Bleeding
Blood vessel injury
Fractures
Unequal leg length
Injury to the nerves
Swelling
Body rejection of the implant
Pain
Stiffness
Limited range of mobility
Metallosis and metal poisoning
Many of these complications become exponentially more likely when the hip implant used to replace the joint is defective. Some hip replacement devices are more prone to dislocation and failure, requiring revision surgery within just a few years of the implant. Other complications may not arise for months or years after the surgery. Watch out for pain, inflammation, weakness, and other signs of a problematic hip replacement, and see a doctor if you notice any symptoms.
Metal Poisoning and Defective Devices
One of the biggest complications associated with hip replacement surgery is connected to a specific type of hip replacement device: metal-on-metal (MOM) implants. MOM implants include a ball, stem, and shell, all made from metal. As the patient walks and moves over time, the metal parts scrape against each other, and bits of the metal implant flake off into the surrounding tissue and the patient's bloodstream. Elevated levels of chromium, cobalt, and other metals in the blood can lead to infection, nerve tenderness, and injury, as well as metallosis and other forms of blood poisoning. Metal blood poisoning is extremely dangerous, and any patient with a metal-on-metal hip implant should get regular checkups to watch out for blood poisoning and might want to consider having the device removed and replaced entirely.
If you've been injured as a result of a metal hip implant or another defective medical device, you need trusted, effective legal help to protect your rights. Reach out to a defective products attorney at Morris Law Firm to find out if you have a claim for damages. Morris Law Firm will give you a personalized evaluation and help you figure out your legal rights and next steps. Call us today at 747-283-1144 for a fast response or fill out our online contact form to schedule your free consultation.