Dog Bite Cases: Los Angeles & Nationwide
Can I File A Dog Bite Lawsuit Against A Kennel Or Veterinary Office If A Dog At Their Facility Attacked Me?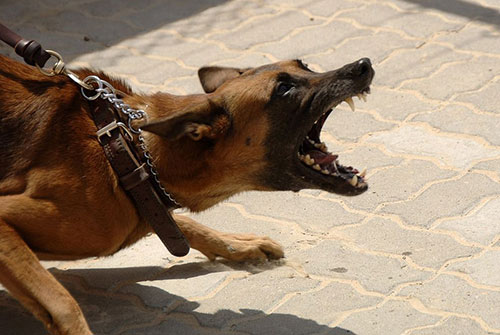 Any kennel or veterinary office may be liable in a dog bite lawsuit if a dog attacked a third party at their facility. Kennel or veterinary owners often protect their businesses by purchasing liability insurance for these cases.
However, just because a dog at a kennel or veterinary office attacked you does not mean the facility is automatically liable for injuries or damages. The vet's or dog kennel's negligence as well as state specific dog bite laws play an important role in the outcome.
Liability for a Dog Bite in a Dog Kennel or Veterinarian Office
The bite will not be the victim's responsibility unless the victim did something to provoke the dog like pull its tail or otherwise torment it. Bite victims should explore state dog bite laws and the circumstances of the bite to determine liability in a dog bite lawsuit for damages like medical bills or pain and suffering.
For instance, imagine someone else's dog bit you at a vet office while it was in the care of a veterinarian. The dog's owner and the vet could potentially be liable. The dog was in the care of the vet so the vet might be liable for damages, but the owner should communicate the dog's temperament if he or she knows the dog's temperament is malicious.
For example, if the owner of the dog that attacked a third party knew that the dog exhibited aggressive behavior before coming into the kennel or veterinary office, and the owner notified the kennel or veterinary office of the dog's aggression, the victim may be able to prove that the kennel or veterinary office did not take precautions to protect its patrons from the dog.
In other cases, the dog owner could be liable.
Discuss the Case with an Attorney Familiar with California Dog Bite Cases
So talk to an attorney about liability in these cases to get a better idea about which party or parties may be liable if another person's dog bit or attacked you while at a dog kennel or vet's office. Much will depend on the details of the dog bite, including responsibility for the dog and whether the dog kennel or vet was negligent.
Nevertheless, it may not be in your best interest to handle a dog bite lawsuit against a veterinary office or kennel without proper legal counsel like the attorneys at Morris Law Firm. Filing a claim against a business like a vet's office or a dog kennel can be a daunting task that requires extensive legal knowledge.
If you have suffered personal injury or experienced adverse effects as a result of a dog bite, contact our attorneys to discuss your legal options. We offer free consultations and there is no obligation. Morris Law Firm will fight on your behalf to see that justice is served.
Call us today at 747-283-1144 or fill out the free case evaluation form.