What is the Law Regarding Defective Implants in CA?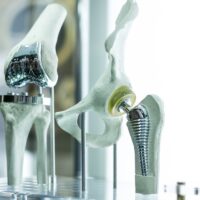 When you get a medical implant, you are wholly relying on the expertise of others, including physicians, device manufacturers, and other medical personnel. Most patients have no frame of reference for identifying the safety or utility of a given medical implant. For that reason, it is vital that the parties that design, manufacturer, prescribe, and install medical implants exercise the height of appropriate, educated, and impartial medical judgment. If you have a defective implant, your health, fitness, and even your life might be in danger. Read on to learn about how California law treats defective medical device injury claims. Call a dedicated Los Angeles defective medical device lawyer for assistance if you or a loved one has been harmed by a malfunctioning medical implant.
Who is Liable for a Defective Implant?
If you were injured due to a malfunctioning medical implant, there are two general types of parties you may sue to recover compensation. The proper defendant depends upon how the device caused your injury.
If the medical device was defectively designed, meaning that it carries an unjustified or undisclosed risk of adverse effects, or if it does not work to solve the problem it is prescribed to solve, then you can sue the device manufacturer. Likewise, if it was properly designed but there was an error in the manufacturing process causing the finished product to be faulty, then you can sue the manufacturer for their negligence.
You may also have a claim against the doctor, hospital, or other healthcare provider that implanted the device into your body. To bring a claim against the healthcare provider, you must demonstrate either that it was below the standard of care for a healthcare provider to implant the device (i.e., a reasonable physician would not have implanted the device given your condition and other relevant circumstances), or that you were not properly warned as to the potential risks and side effects of the implant.
Strict Liability vs. Negligence in Medical Implant Cases
In California, manufacturers are "strictly liable" for injuries caused by defective products they put on the market, so long as:
the product was defectively manufactured (i.e., there was an error in the production process that rendered the product faulty or dangerous), or
the manufacturer failed to disclose a dangerous propensity of the product that was either known or should have been known at the time the product was distributed (i.e., a "warning defect").
In those cases, it is not necessary to prove that the defendant acted negligently. It's enough to show that they put a defective product on the market.
If the plaintiff alleges that a product was defectively designed, however, then the legal standard changes. Medical device manufacturers are typically not subject to strict liability based on claims that a prescription medical implant was defective as designed, so long as the device was manufactured properly and the product was accompanied by sufficient warnings concerning known dangers. If there was no manufacturing or warning defect, and the plaintiff alleges design defect, the plaintiff must establish both that the product was defectively designed and that the manufacturer was somehow negligent.
If you have suffered a personal injury or experienced adverse effects as a result of a defective medical device, call our knowledgeable and zealous Los Angeles personal injury team to discuss your legal options. We serve clients across Southern California and nationwide. Morris Law Firm will give you a free, personalized evaluation and help you figure out your legal rights and next steps. Call us today at 747-283-1144 for a fast response or fill out our online contact form to schedule your free consultation.