Cobalt Toxicity From Hip Replacement Can Cause Vision Damage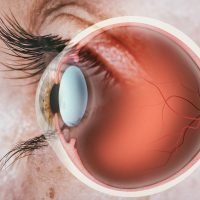 There was a time when medical device manufacturers saw metal-on-metal hip replacements as the next evolution of medical prosthetics. They touted the view that metal would last longer and remain more durable than the plastic products then being manufactured. This argument belied the underlying risks of metal-on-metal products.
In recent years, evidence has come to light conclusively demonstrating the dangers of these metal implants. Thousands of patients have suffered serious, often permanent damage as a result of the undisclosed risks of metal-on-metal hip implants. The damage ranges from harm localized to the implant site and surrounding area to serious injury in various other parts of the body, caused by excess metal in the blood. Cobalt toxicity, in particular, has been connected to several maladies, including vision damage. Continue reading to learn about metal-on-metal hip replacements and how cobalt toxicity can lead to vision problems. If you were injured due to a defective medical device in California, call a knowledgeable California medical device defect attorney at the Morris Law Firm for help with your defective product liability claim.
How Do Defective Hip Replacements Cause Damage?
Metal-on-metal hip replacement devices are built with a ball, stem, and shell, all constructed from metal. With use over time, the various metal components rub and scrape against one another, causing metal to flake off and enter the body. These metal shavings accumulate in the blood, tissue, and bone surrounding the implant. Over time, the metal flakes can build up in the patient's bloodstream, causing a number of problems.
Metal flakes in the tissue and bone around the implant can lead to the development of pseudotumors and serious bone damage. Metal buildup in the bloodstream can lead to metallosis and blood poisoning, including cobalt toxicity and other forms of metal poisoning. Metallosis can cause pain, swelling, and inflammation around the hip joint, numbness, bone loss, tissue death, and serious mobility problems.
Cobalt Toxicity Leads to Organ Damage, Vision Problems
Excess levels of cobalt in the bloodstream can result in cobalt toxicity, a form of metal blood poisoning. Cobalt toxicity can have many side effects beyond those already associated with metallosis, causing damage all over the patient's body as the bloodstream carries the toxic metal. Cobalt toxicity, in particular, can cause patients to suffer from fever, inflammation, and low thyroid levels.
Patients with cobalt toxicity have also experienced damage to other organs and body parts, including heart failure, loss of hearing, organ damage, and vision damage. Recent patient studies have even connected cobalt toxicity to retinal damage. The buildup of cobalt can cause blood-flow issues within the retina, leading to a lack of oxygen, which can damage the photoreceptors in the eye. Elevated cobalt levels in the blood have been connected to other nerve damage in the eyes, leading to additional vision damage.
If you suffer from vision problems and you have or previously had a metal-on-metal hip implant, call a seasoned defective hip replacement attorney for advice and assistance. You may have a claim for damages based on the harm you've suffered.
Call Morris Law Firm for Help With a Defective Medical Device Claim in California or Nationwide
If you have been injured in Southern California or anywhere in the country by a metal-on-metal hip replacement or another defective medical device, call an experienced product defect attorney today at the Morris Law Firm. We'll help you fight for the compensation you deserve if you have been seriously injured by a recalled medical device or other defective product.