Contingency Fees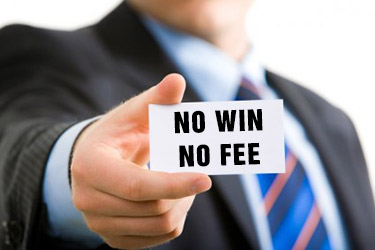 All cases handled by Morris Law Firm under a contingency fee retainer agreement, with no out-of-pocket expenses and no fees unless compensation is secured by our client.
Understanding Contingency Fees
A contingency fee means that there are no fees or expenses paid unless we win your claim. Our attorneys agree to work on your case and pursue compensation for your injuries in exchange for a portion of the recovery.
Through contingency fees, every person – regardless of race, religion, national origin, gender or age – is able to obtain the highest quality representation without payment of any money out of their pocket.
While large corporations and wealthy individuals have the resources to hire expensive attorneys and pay several hundred dollars an hour, most injury victims can not afford to pay for the quality of representation they deserve. Through contingency fees, injury victims are also able to obtain the highest quality representation.
When we accept a case and enter into an attorney-client relationship, your case is pursued with the energy and devotion that you deserve, since we have a financial interest in making sure that you obtain the maximum recovery. We have a reputation for success and collect settlements and awards for our clients every year. Through contingency fees, you are able to obtain the best at no additional cost.