Attorney Bio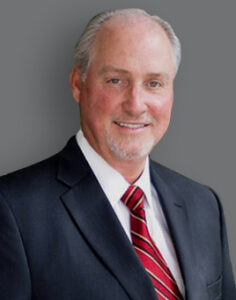 James A. Morris, Jr.
James A. Morris, Jr. has 30 years of trial experience in literally every kind of personal injury case. He has achieved over 100 million dollars in verdicts and settlements over his career and is licensed in CA, NY, TX, PA and CO. He is board certified in personal injury trial law and rated AV Preeminent by Martindale Hubbell. He is personally interested in his clients cases and requires individual service to each client.
In 2008, Jim obtained a $29 million dollar jury verdict in the MDL court against Wyeth and Pharmacia for breast cancer caused by the Plaintiff's use of Prempro (Scroggin v. Wyeth). In 2007, Jim obtained the first verdict against Pharmacia and Upjohn in the HRT litigation when a Philadelphia, Pennsylvania jury found in favor of Jim's client awarding $1.5 million for her breast cancer injury caused by her use of Provera. In 2004, Jim obtained three straight verdicts against Wyeth in the Philadelphia Court of Common Pleas in the Fen-Phen litigation. In 2003, Jim obtained the first Fen-Phen intermediate opt-out award when a Beaumont, Texas jury Awarded $1.4 million finding that the Plaintiff's heart damage was caused by the drug Fen-Phen. In 1998, Jim obtained the first jury verdict against PPG Industries in asbestos litigation when a jury in Beaumont, Texas awarded $13 million in favor of 7 families whose loved ones developed mesothelioma due to asbestos exposure, in a consolidated case tried by Jim and Motley Rice. He participated in the discovery of the State of Texas v. The American Tobacco Industry. Morris has successfully handled products liability cases involving hormone replacement therapy, Fen-Phen, Baycol, Ephedra, PPA, and Propulsid.
His firm is currently pursuing metal on metal hip implant failures, IVC Filter migration, Mesothelioma as a result of asbestos exposure, Xarelto, Zofran and Invokana cases as well as catastrophic injuries due to automobile crashes, refinery explosions and premises defects. If you are looking for a real trial lawyer who will take an individual interest in your case, look no further, call Jim Morris.
Email: jmorris@jamlawyers.com