U.S. Victims State Sponsored Terrorism Fund Cases: Los Angeles & Nationwide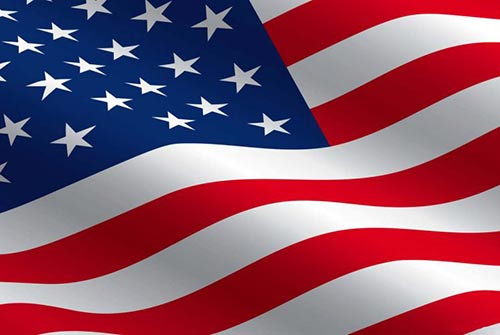 Morris Law Firm is representing victims under the U.S. Victims of State Sponsored Terrorism Fund. If you were a service member injured by amputation, severe wounds or other injuries while serving in Iraq, Iran, Afghanistan or other state sponsored terrorist country, contact MLF regarding compensation
The War On Terror
The phrase "War on Terror" has been used to specifically refer to the ongoing military campaign led by the U.S., UK and their allies against organizations and regimes identified by them as terrorist, and usually excludes other independent counter-terrorist operations and campaigns such as those by Russia and India. The conflict has also been referred to by names other than the War on Terror. It has also been known as The Global War on Terror and The War Against al-Qaeda, among others.
If you are a U.S. Veteran, Service Member, or family member of a Veteran or Contractor who was injured, disabled, or killed in the Iraq War, you may have legal rights under the U.S. Anti-Terrorism Act. U.S. Law, under the Anti-Terrorism Act, declares that any "national of the United States" or his/her survivors may sue for injuries "by reason of an act of international terrorism." 18 U.S. Code §2333. The law allows plaintiffs to hold accountable organizations in conspiracies that supported the international terrorism and sue them in U.S. federal courts for monetary damages.
U.S. Victims State Sponsored Terrorism Fund
The U.S. Victims State Sponsored Terrorism Fund is a compensation pool created by several banks that have either pled guilty to criminal charges or have reached a settlement for deferred prosecution.
Several foreign banks illegally financed Iran's acts of terrorism during the Iraq War and in Afghanistan by giving Iran, a designated state sponsor of terrorism, access to billions of dollars. These banks are being held accountable to U.S. service members who were injured by Iranian activities in Afghanistan, Iraq and other theaters of the war in the Middle East.
The banks' conspiracy with Iran facilitated the attacks responsible for most U.S. casualties in Iraq between 2003 and 2011, killing and grievously wounding tens of thousands of Americans.
A number of banks have admitted to criminal collusion with Iran to provide billions of dollars in violation of U.S. and international laws, while Iran was a "State Sponsor of Terrorism" and a leading source of American injuries and casualties in the Iraq War. Funds from the U.S. Victims State Sponsored Terrorism Fund may also be available to victims of incidents in Afghanistan and other countries where Iran instigated terror attacks.
U.S. Anti-Terrorism Act Veterans And Families Affected Have The Right To Sue
Under provisions of the Anti-Terrorism Act, victims of terrorism and families affected may sue "any person who aids and abets, by knowingly providing substantial assistance, or who conspires with the person who committed such an act of international terrorism." The banks provided substantial assistance to Iran's terrorist activities. Therefore, U.S. service members injured by Iranian instruments of terror and families of service members can sue the banks for compensation.
To receive compensation from the U.S. Victims State Sponsored Terrorism Fund, plaintiffs must receive a verdict in federal court in Washington, D.C., and they must act quickly while the funds last. There is no guarantee that more money will be added to the U.S. Victims State Sponsored Terrorism Fund in the future.
If you were injured by an IED, EFP, RPG, or IRAM from 2004 forward, contact our experienced injury and veterans' rights lawyers to see if you qualify.
Contact a Los Angeles U.S. Victims of State Sponsored Terrorism Fund Attorney
Morris Law Firm will pursue your U.S. Victims State Sponsored Terrorism Fund claim aggressively to obtain the full compensation you deserve. Call us today at 747-283-1144 or fill out the free case evaluation form to get your claim started.