JUUL Respiratory Injury Cases: Los Angeles & Nationwide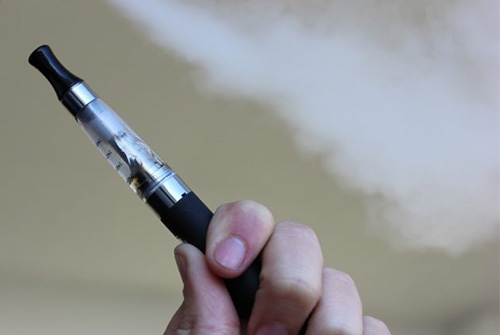 Vaping and JUUL are believed to be "better than smoking" or "a safer alternative to smoking." However, thousands of teens, adults, and individuals are fighting addiction and life-threatening issues due to JUUL's false marketing. JUUL is a type of E-cigarette—or E-cig—that is shaped like a USB drive.
According to the American Journal of Physiology, the additives and chemical flavorings in E-cigarettes can potentially cause more damage than smoking traditional cigarettes. One JUUL pod alone has the same amount of nicotine as a pack of cigarettes. The University of Pennsylvania conducted a study and found that vaping reduced blood flow and damaged the endothelium. When the endothelium is damaged, it causes arteries to thicken, thus blood flow to the heart and the brain is cut off. This often results in a heart attack or stroke.
The Popularity of JUULs, E-Cigarettes and Vaping
Vaping and JUUL are popular among pre-teens, teens and are often associated with youth culture. The JAMA Pediatrics discovered that nearly half of the Twitter users who followed JUUL in 2018 were between the ages of 12 and 17. These products are used by a younger crowd because they find it easy to use at home, in public, and even in school because JUUL is concealable and odorless.
However, most of the youth are unaware of the harmful impact of these vaping products. In fact, The Truth Initiative discovered that 63% of users between 15 and 24 did not know that JUUL contained any nicotine.
Are JUUL, E-Cigarettes or Vaping Bad for You?
As of September 17, 2019, at 5 pm, the CDC and FDA are now investigating 530 confirmed cases from 38 states and the U.S. Virgin Islands. Seven deaths have also been confirmed from six states. No specific vaping product has been linked in all cases.
If you are short of breath, coughing, having abdominal pain, nauseous, and vomiting, the CDC recommends that you see a healthcare provider. They also suggest that you should refrain from using E-cigarette or vaping products until they know more.
Contact a Los Angeles JUUL or E-Cigarette Injury Attorney for a FREE Consultation
The personal injury attorneys at Morris Law Firm may be able to help you in your case against JUUL or another E-cigarettes company. These lawsuits can range from diacetyl related injuries, smoking-related injuries, false advertising, and failure to warn consumers as well as addiction-related injuries.
Morris Law Firm can assist you with claims against JUUL and other E-cigarette products due to the respiratory and neurological injuries that have resulted from vaping. Some of the respiratory injuries are collapsed lungs, "popcorn lung," and chronic obstructive pulmonary disease.
Contact our experienced personal injury attorneys today for legal advice by calling 747-283-1144 or filling out the free case evaluation form. Our lawyers will help you through every step of the process.